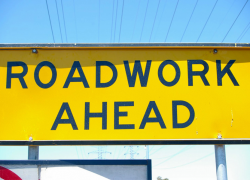 Win Myint, Deputy Construction Minister of Burma revealed they are awaiting China's reaction to the suggested highway connecting the prospective Kyaukpyu industrial zone on the west shoreline of Burma with Ruili in Southwest China.
Burmese reporters have quoted unidentified Construction Ministry representatives as saying that Naypyidaw had declined a US$2billion loan offered by China to build the planned thoroughfare.  These reports were confirmed by Win Myint on Tuesday.  He added that the government would rather have the project be undertaken using a build-operate-transfer (BOT) arrangement.  Such an arrangement would allow investors to operate the venture after it is complete and in doing so, they would gain a return on their investment via payments from users
"If they want to construct this highway they can make a joint venture with a Myanmar company. If they want to build this road from the China side, they are welcome," the deputy minister said. "But there has been no response yet," he added.
The proposal would connect Kyaukpyu, a planned 1,000-acre Special Economic Zone (SEZ) and deep-sea port on Burma's Bay of Bengal coast with Ruili, a town in China just across from Muse in Shan State.  There are three of these zones planned in this area along with a Thilawa SEZ near Rangoon along with vague plans for the Dawei SEZ on the south-west shoreline of Burma.
In early March, the government awarded a contract to Singapore based CPG Consulting to develop a strategy for the enormous Kyaukpyu SEZ.
The Railway Ministry in Burma is also considering a proposal from China to construct an almost 900 kilometer railway from Kyaukpyu to Kunming.  This is the most recent development in a negotiation initiated in 2011 and is expected to be constructed and managed under a BOT scheme.
Oil and gas pipelines traverse Burma on the way to Kunming, capital of Yunnan Province of Southwest China neighbouring Burma.  The gas pipeline, which has been fed by the Shwe Gas Field in the Bay of Bengal in Burma since last year while the oil pipeline is awaiting finalization, pending approval of a prospective oil refinery in Yunnan.
The oil line, road and railways from Kyaukpyu are considered to be critical to China.  The oil line will make it possible for Beijing to import oil from Africa and the Persian Gulf via Burma.  Currently the only route available is via the Malacca Strait, a 5,000 kilometer passage through some of the most active ocean passages in the world.  
The pipelines have received resistance from those living in Kyaukpyu and have resulted in military reinforcements in minority areas, which has resulted in altercations with minority militias near the border between Burma and China.
Earlier on Tuesday, Win Mying spoke at a conference discussing infrastructure in Rangoon and and said Burma's commercial possibilities rely on improving the country's dilapidated infrastructure.
"Infrastructure development is the backbone," the deputy minister told attendees at the Myanmar Infrastructure Summit, managed by Malaysia's Confexhub and hosted by the Republic of the Union of Myanmar Federation of Chambers of Commerce and Industry (UMFCCI). Win Myint said the government would like to see Burma's economy grow at least 9.1% this year, ahead of predictions.
Win Myint said that financing from other countries would be crucial to this growth and added that such investment in infrastructure is critical to Burma improving the road systems.
"As of November 2013 there were 28 local companies managing 5,665 kilometers of roads, or 14 per cent of total road in Myanmar, under the BOT system," he said, adding that the government hopes to increase that percentage in the future.