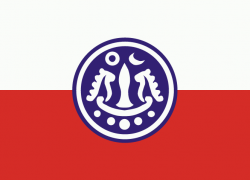 Upper house MPs in Myanmar have called the nation's government to take actions that will improve the lives of people in Rakhine, calling it a "national duty". Speaker U Khin Aung Myint called for speeding up development in the state in an effort to combat rampant poverty.
U Hla Swe, representative of the Magwe Region, submitted a proposal in mid-September calling on the government to help develop the state to benefit its "patriotic" people. By a margin of 152 votes to 10 with 12 abstentions, the proposal was approved. The speaker said the projects should focus on generating additional opportunities for making an income so that the poverty rate can be decreased.
Having higher income will lead to "a lot of good consequences", the speaker said, including an increase in the number of Rakhine people.
The state is the second poorest in Myanmar and has more than 40 percent of its population living below the poverty line, according to United Nations statistics.
In addition to income generation, Deputy Minister for Border Affairs Major General Tin Aung Chit indicated in comments that health, education, infrastructure, security and stability all need to be improved in Rakhine as well.
Some projects are already underway, including the 1833-acre Ponnagyun Industrial Zone, the Kyaukpyu SEZ and the 15,641-acre Rathedaung Agriculture and Livestock Zone.
Additionally, a planned hotel zone in the Htamamrit ward of Mrauk Oo will create jobs and income while simultaneously helping to develop the tourism industry in the area.
Power will also be brought to some additional townships. Added to the national grid starting in December will be Ann, Kyaukpyu, Ponnagyun, Ramree, Taungok, Thandwe, Sittwe, Mrauk Oo, Minbya and Kyauktaw.