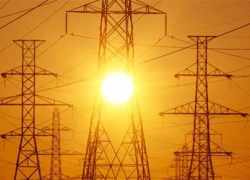 President U Thein Sein proposed in a letter October 18th to construct a 50-megawatt power plant fuelled by natural gas in Kyaukpyu, Ramree Island. The proposal was made to Pyidaungsu Hluttaw, the legislative assembly, and indicated that more than $57 million had been set aside for the plant.
The funds will come from a $5 billion loan to the government from EXIM, the Export-Import Bank of China.
The project had been planned for Mawlamyine in the Mon state, but the easy availability of natural gas was cited as the reason for the proposed move of the power plan to the Arakan States' Kyaukpyu.
Already approved by EXIM Bank, the change of location could give a boost to the standard of living for area residents.
Thura U Shwe Mann, speaker of the assembly, is encouraged to see the possibility of positive developments in the Arakan State after months of violence between Buddhists and Muslims. Other observers also see this is a positive sign of progress in a poor and often neglected part of Burma where positive news is needed after 16 months of clashes.
The president asked the assembly on August 9th to allow the building of the plant in Mawlamyine. In addition to the ready availability of the power source, other reasons cited for the proposed change of location is that two power plants are already being built in Mawlamyine.