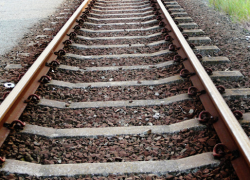 The $20 billion Chinese railway project that is projected to connect Kyaukpyu, Arakan State to Kunming in the southern part of Chinese is still being debated according to sources from within the government. Activist groups have been expressing their concerns along with the residents about not having the environment assessment report released as well as the lack of transparency.
One of the officials from the Ministry of Rail Transportation has stated that they are still negotiating the $20 Billion Chinese railway project so nothing is definite at the moment. He also mentioned that the Chinese have submitted their proposal but it cannot be continued until approval is granted. Furthermore, the only way that it is going to be approved is if it is offering opportunities to everyone and the public, the Parliament, and the government all have to agree on it.
The Ministry of Rail Transportation has said that China is ready to provide the $20 billion that the project is going to need to be completed. They feel that it is an essential project due to the fact that it will allow easy access to the Indian Ocean trade routes. China is already operating the Shwe oil and natural gas pipelines from Kyaukpyu to Mandalay, Lashio, and Muse. Furthermore, the Thailand activist group, "Shwe Gas Movement", has revealed that the railway project has been projected to be complete by the year 2015.
China's plan for the railway is to build it and operate it for fifty years and then return it to Burma. The trains will be high speed and they will transport no more than 4,000 tons of goods. According to the Arkan Oil Watch the speeds are said to be up to 170 km/h. The Arkan Oil Watch has also said that the Ministry of Rail Transportation has already signed the memorandum of understanding for the $20 Billion Chinese railway project back in April of the year 2011 with China's Railways Engineering Corporation.
At the moment the railway project is said to be approximately 539.19 miles long and will run through Kyaukpyu, Ahn, Mandalay, Lashio, and Muse. It will include 409 bridges, 79 train stations, and 101 tunnels which will aid in connecting Kunming to the southern portion of China.