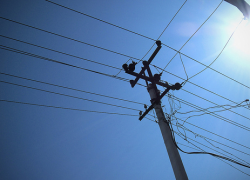 Residents of Ramree Island and other townships in Arakan State are feeling the benefits of cheaper electricity prices after privatization of generators and grids has been given the go-ahead.
Electricity on Ramree Island is not supplied by the national grid but from diesel generators. Traditionally these generators have been run by the state, but from August private businesses have taken-over the operation by leasing the generators and cables. The result, more electricity and at a cheaper price.
Before the private operators took over, an average household would pay K6000 (US$940) a month for electricity and get electricity from 7pm until 10pm, but now electricity is available from 5pm to 11:30pm and an average household bill is K5250 (US$820) a month.
However, while the average Ramree household is getting more electricity for less, it is still much more expensive than state-supplied power in Yangon, Mandalay or Nay Pyi Taw.
Back in February and March of this year, discussions for Ramree's electricity supply took place in the Pyithu Hluttaw sittings. Asked about the plans for Arakan State to be connected to the national grid, the Minister of Electric Power 2, U Khin Maung Myint, said some Arakan townships would be supplied with electricity generated from as-yet unbuilt hydropower projects.