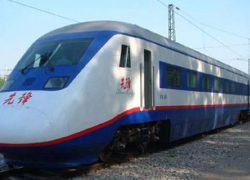 Beijing has announced that China Railway will construct the 810 km railway connecting the Chinese city of Dali, Yunnan province to Kyaukpyu on Ramree Island, Burma.
Under the signed MOU, China Railway would be in-charge of building the railroad and said it expected to complete the project within three years. It has been previously reported that the railroad would support train speeds of 200km/h.
The agreements comes at the end of a three-day visit by Burma's newly elected General Than Shwe during which Yangon secured a USD 763 million line of credit from the China Development Bank strengthening ties between the two nations.