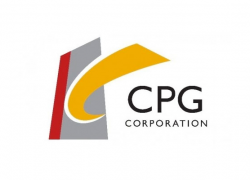 CPG Consultancy Ltd., a Singaporean company, is signing with the Kyaukpyu Special Economic Zone's bid invitation and selection committee and serving as the key advisor for choosing and inviting international developers to the SEZ. The news came from Ba Shwe, a committee member.
The Kyaukpyu SEZ covers 1000 acres and is located four miles from the Kyaukpyu Township in the Arakan State. This strategic location in the resource-rich state is being developed to coincide with the building of the deep sea port at Kyaukpyu.
The contract draft went to the Advocate-General's office and was expected to be finalised within only a few days, according to the committee member.
Burma hired CPG for about US $2.4 million, amounting to 5 percent of the zone's total expenditure. About US $277 million is planned to be spent on building out the entire zone.
According to the deal, CPG will invite developers within a nine-month period from March to November 2014, the bid proposal indicates.
CPG Corp. is a well-respected development company in the Asia-Pacific area and offers a wide variety of services from building and infrastructure development to management assistance.