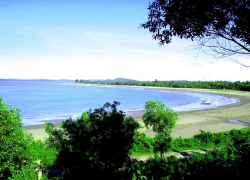 A special economic zone planned for an area in Burma's Arakan State on Ramree Island near Kyaukpyu could have devastating effects, according to a report titled "Danger Zone" created by Arakan Oil Watch.
Among the likely detrimental effects are:
Negative impacts to 40 villages.
The endangering of thousands of people.
Destruction of the second largest mangrove forest in the nation.
The zone will turn 120 square kilometers of coastline into a home for petrochemical plants related to a Chinese pipeline project extending from the area to China. The major stakeholder in the project is China National Petroleum Company.